PSI's Response to COVID-19 and Getting Back To Work.
        Here at PSI we understand that a major concern that our customers have is being exposed to the COVID-19 Virus while engaging in what used to be normal business practices, and we would like to assure all of our customers that we are taking appropriate steps to help prevent the spread of this disease by protecting our employees, our customers, and our communities.
Many of you are probably coming back from long breaks, some of you have likely been quarantined and have been unable to operate your businesses as a result, and as you come back you may be asking yourself "Will my printer be okay?" and today we would not only like to tackle that question, but also provide insight into what PSI is doing in response to COVID-19.
Will we be open normal business hours?
        We are operating at all normal business hours as of now, but we will always comply with state and local guidelines that might be set in the future. In the case of quarantine we will still provide remote support, and drop-shipping for all customers.


Does this affect any of the products that we offer?
In general we still offer all of the same products that we have offered in the past, but it is possible that some of our vendors and partners are facing circumstances of their own which could cause delays to receiving certain products and services. We are working closely with all of our supplies to get merchandise to you in a timely manner.
Where can I get more information about this issue?
Additional information about COVID-19 can be obtained from the CDC (Center for Disease Control) Website

How are we preventing the spread of COVID-19?
        Now that everyone is back to work we have to be mindful of our proximity to one another, this includes our fellow office mates, our customers, and even when we are out in the world during our personal lives. All of our employees are making every attempt to maintain distance between ourselves and others by, working remotely when possible, leaving products in designated areas for customers, using clean pens for signatures, and shipping any products when possible. If all of us make an effort to avoid contamination either by others, or unknowingly by ourselves, then we can flatten the curve and see and end to COVID-19.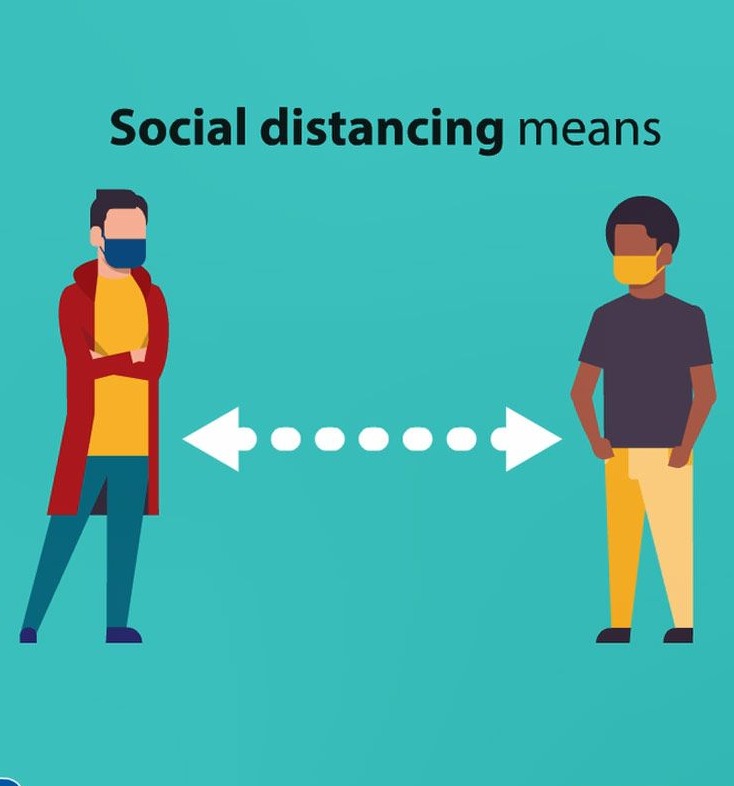 Sometimes social distancing isn't and option, and we are all going to have to inevitably expose ourselves to some risk, but we can help prevent that risk from becoming too great by using PPE to mitigate it. All of our employees are equipped with masks, gloves, and sanitizers to maintain a clean work environment. All technicians in the field are being careful to not contaminate or be contaminated by people or equipment by using this equipment to protect ourselves and one another.
        Many of our products are touched by multiple people before they get to you, and we acknowledge the risks associated with outside contamination, in response to this threat we are taking steps with all of our inventory by handling it with care and sterilizing products where possible. When a technician goes on site the first thing we do is wipe down all hard surfaces with alcohol, and before we leave we do the same, this is how we can protect ourselves, and one another.
My printer has been sitting for over a month, is it going to be okay to use?
In general these printers are relatively bulletproof, but there are still some things to be aware of after you are starting your printer back up after a long period of downtime.
        DesignJet T Series Plotters are going to be the easiest to bring back up, since only one of the inks is pigmented aqueous and the rest are dye based aqueous, the ink itself is going to be able to lubricate the printhead and most likely clear out any blockages that might have formed during the COVID-19 quarantine. Sometimes the printheads wont bring themselves back, and in this case we would recommend trying the cleaning procedures through the printer hardware in order to resolve any issues, it is never recommended that a user attempt to manually clean a printhead using a swab or any other material, as the nozzles are very fragile and you will most likely damage the printhead in the process. 
        There are multiple points on the printer that are vulnerable to dust buildup, the carriage slider rod, the line sensors, encoder strip, and in the case of MFP's (printers with scanners included the sensors on the scanner. We would recommend that you should remove the media, dust any areas that are easily accessible to the user, and see if everything is working properly. If it is the case that something doesn't seem to be working right you should contact a technician in order to do any maintenance apart from dusting. The Slider rod must be lubricated with a special HP machine oil which all technicians use. The line sensors require removal, cleaning and then replacement in order to be cleaned. The encoder strip should be wiped down gently with a lint free cloth, using alcohol is not recommended for an end use as it is very easy to damage the encoder strip when doing it improperly. The scanner sensors can be cleaned by the end user by using a lint free cloth to clean off the 4 sensors and the glass on the scanner array.
        If you are experiencing issues where your media is not being detected properly, your print heads aren't coming back no matter how many times you clean them, or your carriage is squeaking or moving sluggishly, these are sure signs that you should setup an appointment with one of our technicians to maintain your printer.
*HP T series DesignJet printers include, but are not limited to - HP DesignJet T120, HP DesignJet T125, HP DesignJet T130, HP DesignJet T530, HP DesignJet T730, HP DesignJet T815MFP, HP DesignJet T830MFP, HP DesignJet T930, HP DesignJet T1120MFP, HP DesignJet T1600, HP DesignJet T2300MFP, HP DesignJet T2500, HP DesignJet T2600MFP, HP DesignJet T3500MFP




HP DesignJet Z Series Graphics Printers are very similar to the T series printers, with the exception of the ink that they use and the lack of a scanner. When bringing your Z Series printer backup you should pay special attention to the printheads, although they are all aqueous, and therefore easier to bring back than say, a solvent printhead, they are using pigmented inks, which can make them more prone to nozzle failure.
It is recommended that you take similar steps in bringing these printers back up as you would with the HP DesignJet T series printers, remove the media, remove dust and debris, pay close attention for any errors, sluggishness or printhead failures. Do not clean the slider rod as it must be lubricated in order to function properly. If you begin to notice that your printer isn't working the same as it used to we would highly recommend that you get someone to come out and take a look at your printer or at the very least, give us a call and we can help to troubleshoot your issues over the phone.
*HP Z series DesignJet printers include but are not limited to - HP DesignJet Z2600, HP DesignJet Z5400, HP DesignJet Z3200, HP DesignJet Z5600, HP DesignJet Z6, HP DesignJet Z9, HP DesignJet Z6200, HP DesignJet Z6600, HP DesignJet Z6610, HP DesignJet Z6800, HP DesignJet Z6810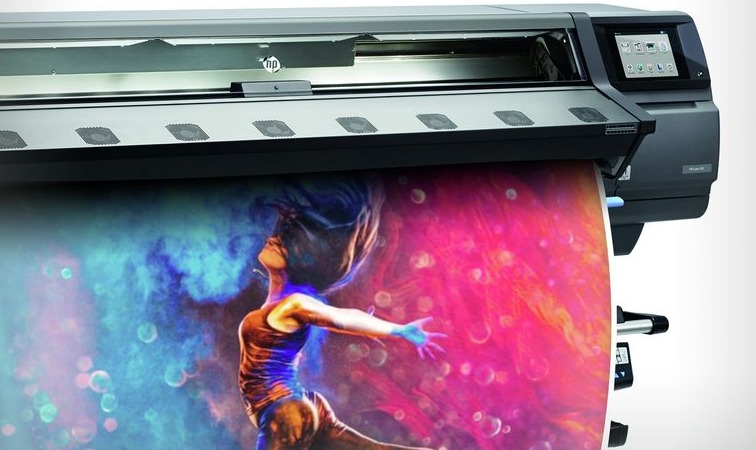 HP Latex Series Large Format Printers are a bit of a different animal when it comes to letting them sit. Latex ink is not as forgiving when not being used, and if you haven't been running a print off of it at least once a week, then you are likely going to experience problems. It is important on HP Latex Printers that you make sure that your maintenance cartridge is in good shape, you can take a look at it and make sure its not overfilled, that its not dried out, or that its not expired in order to get the best possible outcome for getting those printheads back to operating standards.
As with the T and Z series printers they do have plenty to dust the printer platen, media, OMOS sensor, and encoder strip, but you shouldn't go much farther than that. If you are noticing issues with your printer especially in the Latex series, it is highly recommended that you get a professional to take a look at it.
*HP Latex Series Printers include but are not limited to - HP Latex 110, HP Latex 115, HP Latex 315, HP Latex 330, HP Latex 335, HP Latex 360, HP Latex 365,  HP Latex 26500
What can I do if I have an issues with my printer?
Everyone is affected by COVID-19 either directly or indirectly, this can indicate in many different ways, but we want to be able to help you get back to work as soon as possible. If you are experiencing issues with your printer your first step should be to give us a call, we are happy to help you and try to guide you through the process of getting back up and running. If we cannot help you fix it over the phone or remote computer support we will be happy to send one of our HP certified technicians on site to repair your system. You can find our service and cleaning specials here or give us a call today for more information.