Need Service or Repair for Your HP DesignJet Printer or HP Latex Printer?
Over 85% of printer related issues can be solved over the phone so give us a call today and lets get you back up and running!
All of our technicians are HP certified service technicans, we order all new, OEM parts and can do warranty repair on your DesignJet Printers and Latex Printers.
Preventing the spread of COVID-19.
*As part of our missions to not only promote the health of your equipment, but also the physical health of all persons, PSI has instituted new procedures to prevent and contain the spread of COVID-19. All technicians on site and employees are equipped with PPE (Masks, Gloves and Sterilization Liquids) to prevent contamination to your equipment and work environment.
Quality assurance through certified technicians.
All of our technicians are certified in the repair and service of HP DesignJet Printers and Latex Printers, all parts are sourced new and OEM from HP. We carry out warranty repairs for all applicable devices through HP's warranty repair program, and all equipment is installed by a qualified technician to ensure the highest quality experience for our customers.
Over the phone support.
Here at PSI we want to make sure that all services that we offer are necessary, and as a part of this goal we will always try to troubleshoot any issues over the phone in order to ensure that all repairs made are on site are required. We are always here to answer technical questions for our customers and we can guide you though user end maintenance and operational procedures to save you time and money.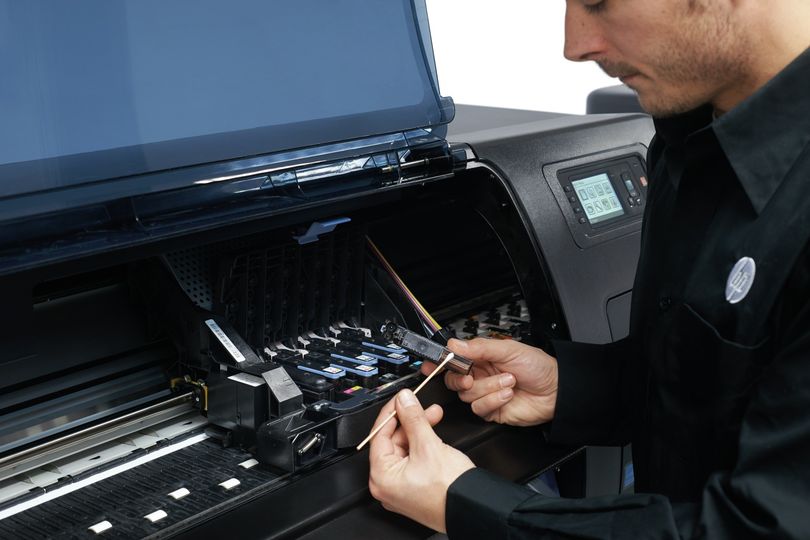 Cost of Services
Write one or two paragraphs describing your product or services.
To be successful your content needs to be useful to your readers.
Start with the customer – find out what they want and give it to them.