Jack Roland / 5 Min. Read Time
There is a dizzying amount of printer options for the consumer when it comes to printing these days. One of the most respected brands in the market due to a track record of providing exemplary products is HP. The company makes a wide variety of printers that cater to various consumer needs. From the college student who needs to print an essay before class to the amateur photographer checking out their latest pics, to a law firm that needs to print reams of writs, HP has a product for you.
Even with all these options, it's actually in the ink and toner that HP differentiates itself from the competition. Their cartridges provide a consistent page yield and a level of quality that you don't find in other companies. When you are counting on printing thousands of pages that come out perfectly every time, this is a huge advantage. This article will try to address some common questions that people have about HP ink and toner.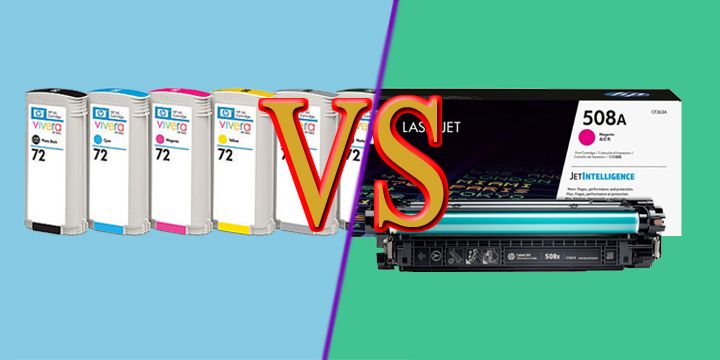 Ink Vs. Toner
You might be wondering if there is a difference between ink and toner? There are actually some huge distinctions between the two that will make a difference in terms of what type of printer is right for you. On a very simple level, inkjet printers use cartridges that contain liquid ink whereas laser printer uses toner cartridges that contain a pigment powder. Inkjet printers are usually used to print more colors and tasks, although laser printers can also print in color. Inkjet is also the best option if you're looking to print photos.
So which is best for me: ink or toner? It really depends on what you are using a printer for. For people who print photos at home, the ink will be your best option. And in general, for home offices, personal use and even businesses that rarely print anything the inkjet will be the best bet. If, however, you're needing to print hundreds of documents a day, especially with black text the laser printer will be your best option hands down.
Get Started
Extraordinary Service, Incredible Value
Browse our large format printers today
Third-Party Ink
By now you've probably come across third-party ink advertisements online. This can sound like a good idea where you will save money on ink. However buying ink from a non-certified HP outlet is a terrible idea, and let me tell you why. Just because it says it will work with your printer does not mean that it will. There are horror stories of printers being destroyed because people put third-party cartridges into them. There is also zero evidence that these products will save you money by taking that risk because these cartridges don't last as long as the real deal. So even if you're saving a penny or two per page, if these cartridges only last 2⁄3's as long as certified HP cartridges you're actually losing money.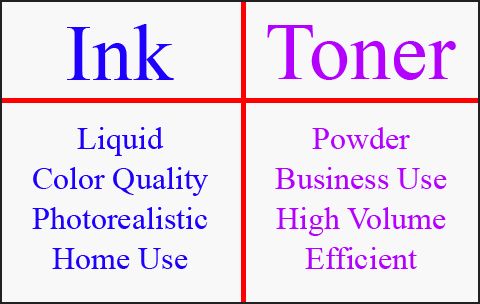 Environmental Impact
As everyone is becoming more aware of our environmental impact, HP has been going to tremendous lengths to ensure that they are lessening their impact. They do this by creating a recycling loop since 2000 where they only used recycled cartridges and recycled materials to produce new cartridges. The company then makes it highly convenient to recycle the cartridges by providing pickup locations at retailers across the world or by giving customers pre-paid postage envelopes they can print to mail the cartridges back to HP. According to their website, since 2000 they have used over 218 million pounds of recycled plastic which has kept almost 5,500 tractor-trailers worth of plastic from ending up in landfills. That commitment is rare to see for a company and means you can feel good using their products.