Jack Roldan / 5 Min. Read Time
Wide-format printers are a very unique type of printer that serves a specific function for businesses. These are large scale professional printers that can handle dynamic jobs that are much larger than your standard office unit, or even a large printer. These machines are designed for companies that need to make an impression and get their message in front of consumers. It can also be used to print specific products, like a limited run of art prints or giant signs for the company bar-b-que.



What Is A Wide Format Printer?


Wide-format printers are machines that print much larger projects. To give you an idea of the difference, your standard printer can usually accommodate paper that has a width between 8.5" and 14", but a wide-format printer can handle projects from with paper rolls with a width of 18" to 100". That's is a tremendous difference.

In general, there are four types of large format printers: aqueous, latex, solvent, and UV. Solvent uses a type of ink that is perfect for outdoor signage. This is very tough ink that is designed to hold up to wind and the rain and anything else that mother nature can throw at it. It's worth keeping in mind that this type of ink can be hazardous, but that there are milder and environmentally friendly options available. Aqueous is the most common type of large-format printer and can handle a variety of jobs and is the easiest to use. UV is the type of printers that are best for printing on unusual surfaces from wood to plastics.
  Get Started
Extraordinary Service, Incredible Value
Browse our large format printers today
Types Of HP Wide-Format Printers
HP offers a wide variety of wide-format printers depending on the job that you need to get done. Your best bet will be to talk to a service provider who can explain the different types of machines and what will be best for your business.
HP Latex Printers
These printers can handle flexible materials that are coated or not coated, ideal for banners, wallpaper, and canvas.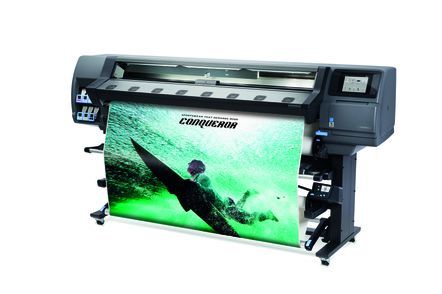 HP DesignJet Printers
This is a large-format printer that is designed for maps, technical drawings, photo-level prints, and professional presentations that need to make an impression.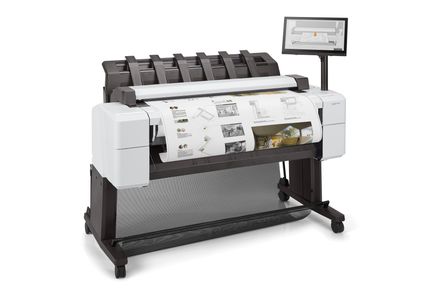 HP Pagewide XL Printers
These printers are the perfect option for a company that needs to print complex documents in-house.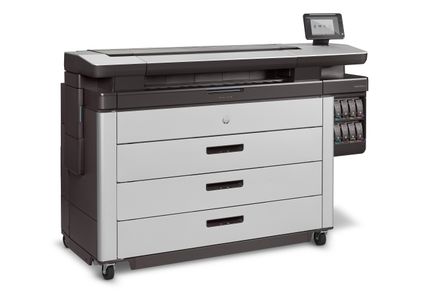 HP Indigo Digital Presses
Designed to print large-scale professional level labels and packaging.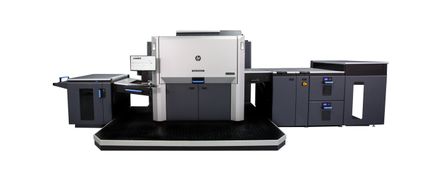 HP Stitch Printers
These are large fabric printers that can deliver vibrant colors onto fabric.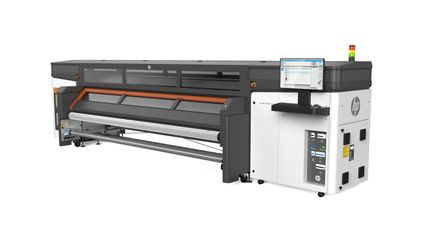 HP Specialty Printing Systems
These systems can be designed from the ground up for tailored solutions for businesses that need to print highly unique items.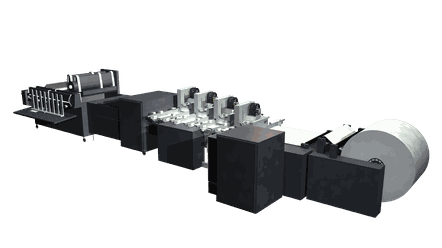 HP Pagewide Industrial Presses
Designed for large scale industrial applications from corrugated packaging to high-volume sign printing.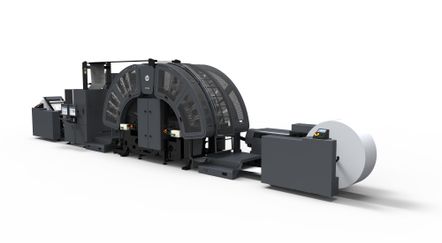 Why A Service Provider Is Essential
If you're going to invest in one of these amazing machines, you're making an important decision that can affect your company. Finding the right product that will fulfill your needs is crucial. You should also find a service provider with a solid reputation and get in contact with them. They can help you with advice and finding the best printer for you. More importantly, you can enter into a service agreement with them. This will mean that they will be able to maintain the machine and make sure it provides years of return for the company as well as being on call to come and fix any breakdowns that might occur. This means your company won't lose time trying to figure out who can fix a printer when something goes wrong.

Think of it this way. You wouldn't invest in a semi-truck without knowing ahead of time a good mechanic who will be able to repair your truck and get it back on the road. So why would you invest in a large format printer without a service provider?